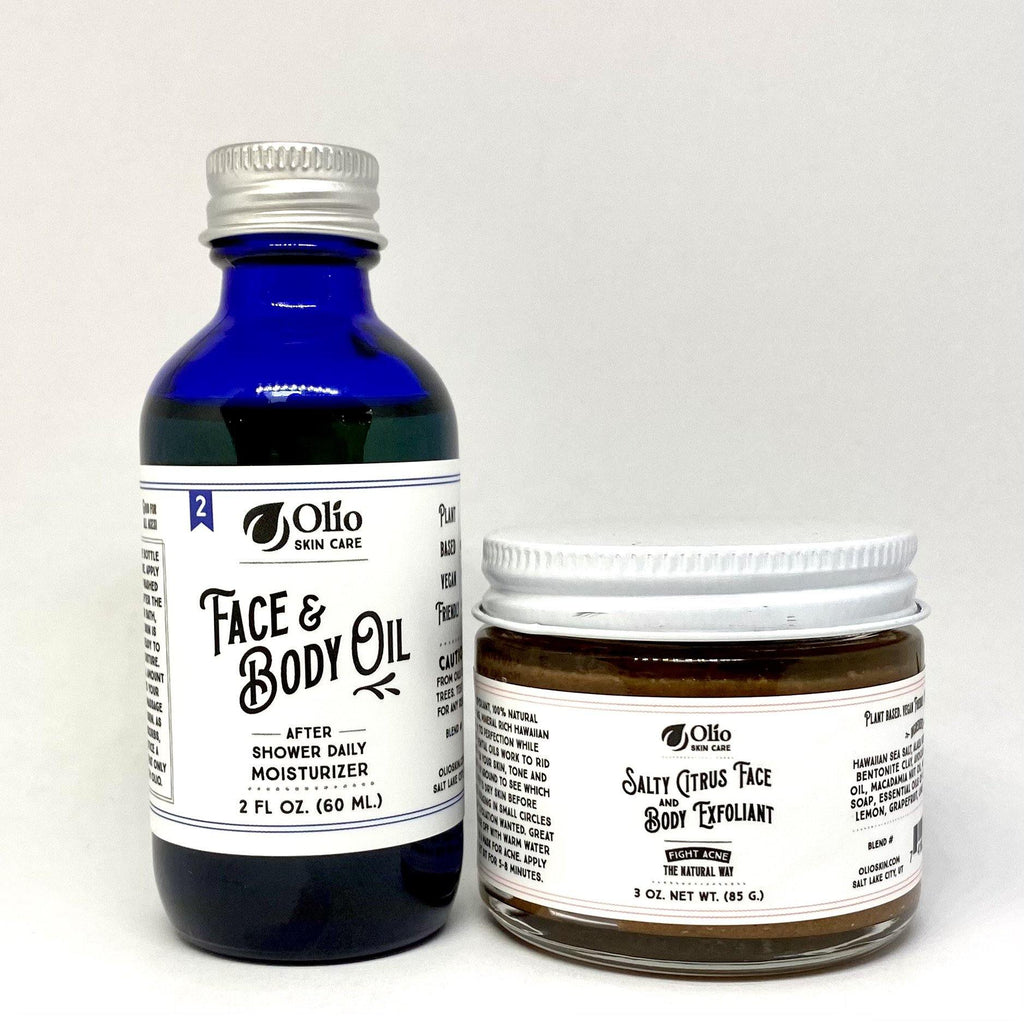 $32.99
$0.00
Basic Skin Care Set
Basic Skin Care Set Includes:
• 2 oz. or 4 oz. Face & Body After Shower Moisturizing Oil
Replace your lotion!
Give the bottle a good shake. Apply to freshly washed skin, right after the shower or bath, while the skin is warm and ready to drink in moisture. Pour a small amount of oil into your hands and massage into your skin. As the oil absorbs, you'll notice a softness that only comes with Olio.
• 3 oz. or 6 oz. Salty Citrus Face & Body Exfoliant
Formerly Alaea Me All Over Salt Treatment
Earth friendly exfoliant, 100% natural scrub with skin-loving, mineral rich Hawaiian sea salt. Polish your skin to perfection while the citrus and eucalyptus essentials work in your favor to rid your skin of blemishes, even your skin, tone & buff all of your dry stuff. It's your preference weather you apply to wet or dry skin, both ways work so play around to see which works best for you. Apply to dry skin before turning on the shower, massaging in small circles will give you the level of exfoliation wanted. Feels heavenly to do before shaving, also makes for a killer pedicure. Rinse off with warm water and pat dry. May be used as a mask for acne. Apply a thin layer to moistened face and let sit for 5-8 minutes. Use daily to fight damage and buildup then follow with Olio's Face & Body Oil