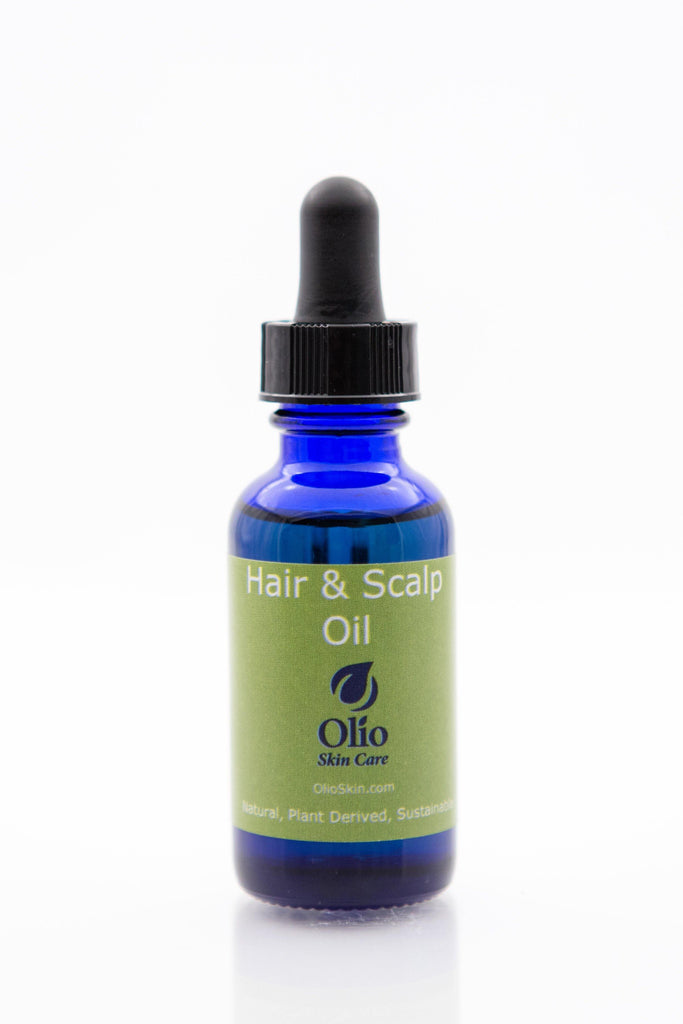 $21.99
$0.00
Hair & Scalp Oil
Olio Skin Care Hair Oil is a high quality, natural, conditioning scalp and hair oil that moisturizes, soothes and rejuvenates the hair strands, follicle and scalp.
The only way to get healthy, beautiful hair is to nourish your hair through all three phases of growth. Deep inside the follicle, along the scalp, and all over the hair strand. Our hair oil helps with all three phases as it re balances and soothes the scalp.

Rituals:
Work a liberal amount into hair before washing, massaging into scalp. Shampoo and Condition as you normally do.
Work a small amount through damp/dry hair and scalp, blow dry, and style as normal.
For a high moisturizing overnight hair mask, massage 4 table spoons into scalp, brush through hair, wrap with a towel or pull into a high pony tail or bun. Wash as normal in the morning.
Add a dropper cap for $.50