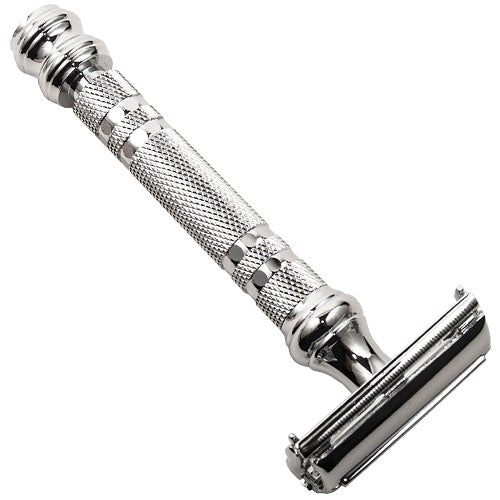 $29.99
$0.00
Classic Parker Safety Razor
The SILVER 66R is a heavyweight safety razor with the world famous Parker twist-to-open head for a close, comfortable shave. Twisting the knob on the bottom of the razor will open the butterfly doors for blade insertion. This beautifully designed chrome plated all brass razor is a smooth shaver. Parker Safety Razor has been making the highest quality, precision engineered safety razors for over 45 years.
Razor type: Butterfly Open Razor
Weight: 4 oz.
Length: 3.8 in.
Handle material: Genuine brass frame, chrome plated
The 29L safety razor in PINK is designed for women. The long, thin decorative handle is excellent for women who prefer a double edge safety razor. It is highly textured which makes shaving in the shower with wet soapy hands a breeze. With its traditional butterfly twist-to-open design, when used with a quality blade, it will deliver a smooth and comfortable shave every time!
Razor type: Butterfly Open
Weight: 2.9 oz.
Length: 4.4 in.
Handle Material: Genuine brass frame, pink anodized chrome plated