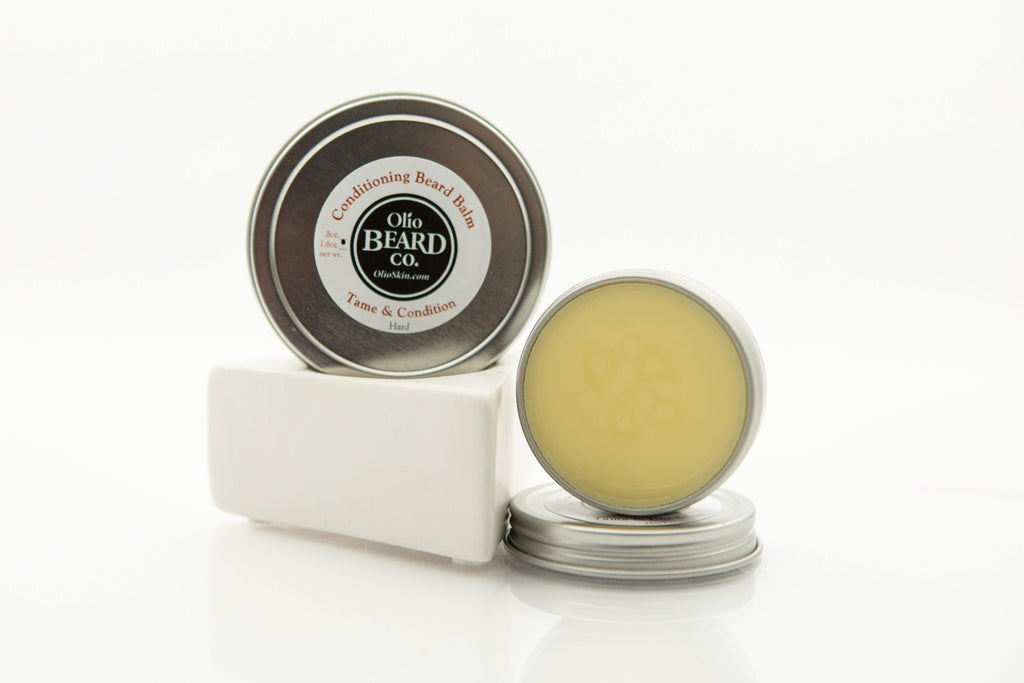 $9.99
$0.00
Beard Balm
There comes a time in every beard's life where it becomes hard to manage. Pesky flyway's and fuzzy beards are no match for our high quality, natural Olio Beard Co. Beard Balm.
Our Beard Balm will give you a light hold, keeping your facial hair where it's supposed to be while maintaining a natural look. Our Beard Balm is unscented, will not overpower your cologne or Beard Oil. This is a Natural, Chemical Free & Sustainable product. 
(It is not a mustache wax.)
To apply:
1. Scrape a pea size amount with the back of your thumbnail.
2. Rub Beard Balm in the palms of your hands to soften and melt.
3. Start at your sideburns and work balm into your beard in a downward motion coating every hair.
4. You have now tamed your beard. Bathe in the manly recognition you deserve.